Zic & Cha Cha has been featured in numerous local and national publications, blogs & magazines... from the LA Times, Glamour Magazine, and ranked the one of the top gifts on the IPAD APP :)
For all Media and PR inquiries: press@zicandchacha.com or call (323) 387-3881.
featured press...
THE TODAY SHOW on NBC
Zic & Cha Cha Featured in the Valentine's Day Gift Ideas : His and Hers Gift Ideas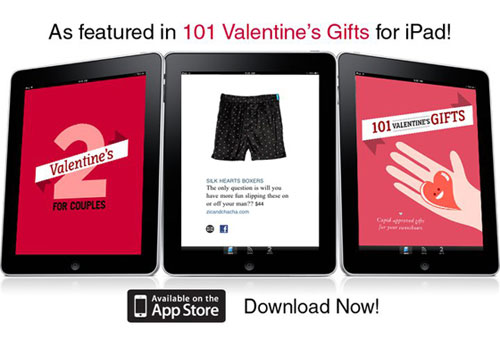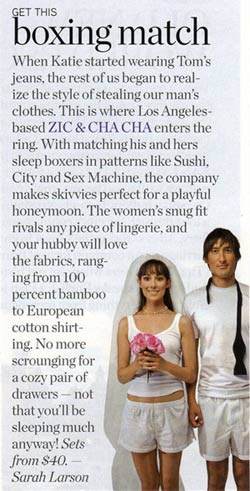 Destination Weddings & Honeymoons
November 2010 Issue

The Tonight Show with Jay Leno
Zic & Cha Cha presenting Jay Leno his very own custom boxers on stage at the Tonight Show.

Featured in the LA Times for Valentines Day. LA Times featured Zic & Cha Cha in the Image Section touting our fun his and hers boxers.